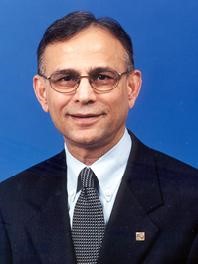 Yogendra Rahangdale
President & Chief Executive Officer
Yogendra (Yogen) N. Rahangdale is currently President and Chief Executive Officer of Empire Die Casting Company located in Macedonia, Ohio. After acquiring Empire Die Casting, Mr. Rahangdale instituted changes in every aspect of the company taking it from bankruptcy to record profit. Prior to acquiring Empire Die Casting, Mr. Rahangdale acquired Whitehall Industries and turned it around to profitability. Mr. Rahangdale served in various positions within global automotive component supplier, American Axle & Manufacturing (AAM, $3.7B annual sales) including Vice Chairman, President and Chief Operating Officer.
During his career with AAM, Mr. Rahangdale applied his operational skills, innovative thinking, and technical expertise to successfully manage more than $3.1 billion in capital expenditures to achieve world class standards of quality and productivity while meeting AAM's cost objectives.
Prior to joining AAM, Mr. Rahangdale spent 12 years at the former Chrysler Corporation where he honed his operational management skills. He successfully managed budgets in excess of $1.8 billion, providing leadership and expertise to complete the projects on-time and well under budget. As manager of Chrysler's Paint & Anti-Corrosion Group, Mr. Rahangdale was responsible for the formulation, execution and management of corporate worldwide paint and anti-corrosion policies. He introduced several "world first" innovations including a sludge drying system to reduce volatile organic compounds (VOC) and landfill, and powder anti-chip technologies. As a result of his efforts, Mr. Rahangdale was awarded the Chairman's Award for the group's accomplishments.
Mr. Rahangdale has a Bachelor of Science degree in mechanical engineering from the Governmental Engineering College (A.P.S. University) in Rewa, India. He also holds a Master of Business Administration degree from Michigan State University.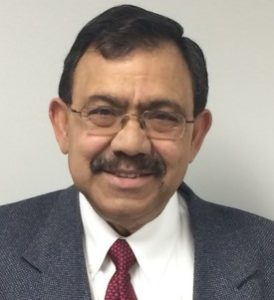 Anil Suri
CFO, CPA, CMA
Anil K Suri joined Empire Die Casting Company as Chief Financial Officer in February, 2017. In this position, Anil is responsible for the overall financial strategy of the company as well as Human Resources and Plant Operations. Within finance, he guides the controller, treasury, accounting, tax, and internal audit functions to pursue the company's aggressive growth strategy and meet its multinational customers expectations.
Prior to joining Empire Die Casting, Mr. Suri held previous CFO roles with Whitehall Industries, a division of SRS Industries, Ludington, Michigan. He was not only responsible for the financial direction of the company, but also also for the multinational operations. Mr. Suri has also worked for Gudel Inc, Silver Line LTD, Comay Pico, Liton Industries, and Price Waterhouse. Throughout his nearly 30-year career in accounting, auditing, financial planning, startup and acquisitions, Mr. Siri has established a reputation for building world-class teams and for aligning financial and operational metrics to support business strategy and high-growth.
Mr. Suri has led multiple organizations to break through profit by reducing cost and truly implementing lean manufacturing. Anil holds a Bachelor of Art with honors in Accounting from University of Delhi, India.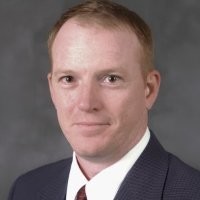 Dale Dick
Director of Engineering
Graduated 1995 with BSME from Lawrence Technological University.  Dale joined the Empire team in the fall of 2015 as the Director of Operations later moving to the Director of Sales & Engineering in the fall of 2018.  Prior to Dale to joining the Empire team, Mr. Dick started his career in 1995 at American Axle and Manufacturing. Spending 7 years in product design and development.  Dale moved to Manufacturing Engineering at AAM ultimately responsible for plant manufacturing engineering in the Ohio Facilities.  Dale later moved to Advanced Manufacturing Engineering Management launching new programs at AAM's Ohio facilities.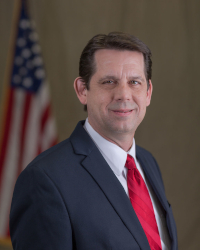 Robert Boldt
Executive Director of Operations
Waiting for text...
Ready to Get Your Project Started?